National Real Estate market trends and how it affects Toledo, Maumee, Perrysburg, and the surrounding areas.
Residential real estate sales in the United States dropped to 2.4% compared to last month. Up and down changes to the mortgage interest rates may have affected residential real estate buyers to pump the brakes for a period of time. The result is a 5.2% decrease in pending sales activity compared to last month. In addition, the average existing residential real estate sales dropped for second consecutive month resulting to 0.9% at a national level from the same time last year 2022. This making the most consecutive year decrease since January 2012 per the National Association of Realtors (NAR) report.
U.S. Residential Real Estate inventory remains very competitive with only 980,000 units available for sale in April 2023 (that's a 5.4% increase from last year at this time). The low existing residential real estate inventory continues to influence sales with roughly over only a 2-month supply. As to be expected with the high demand, the competition for available properties remains robust.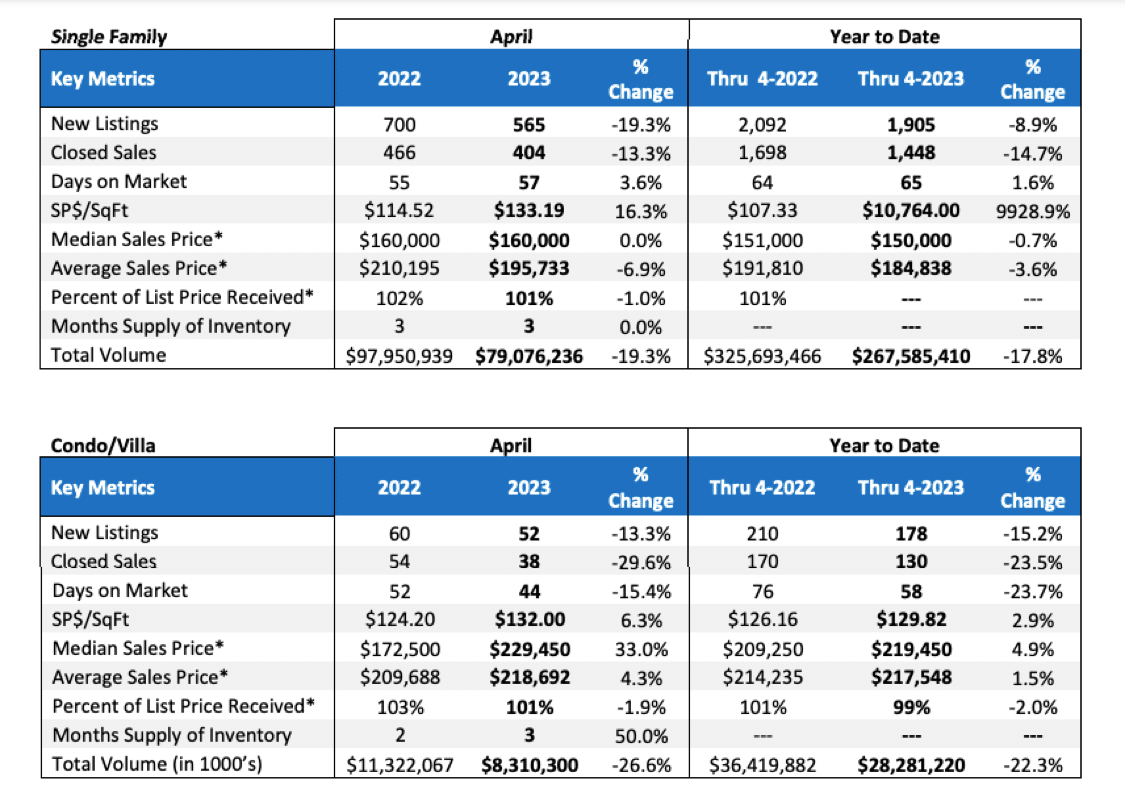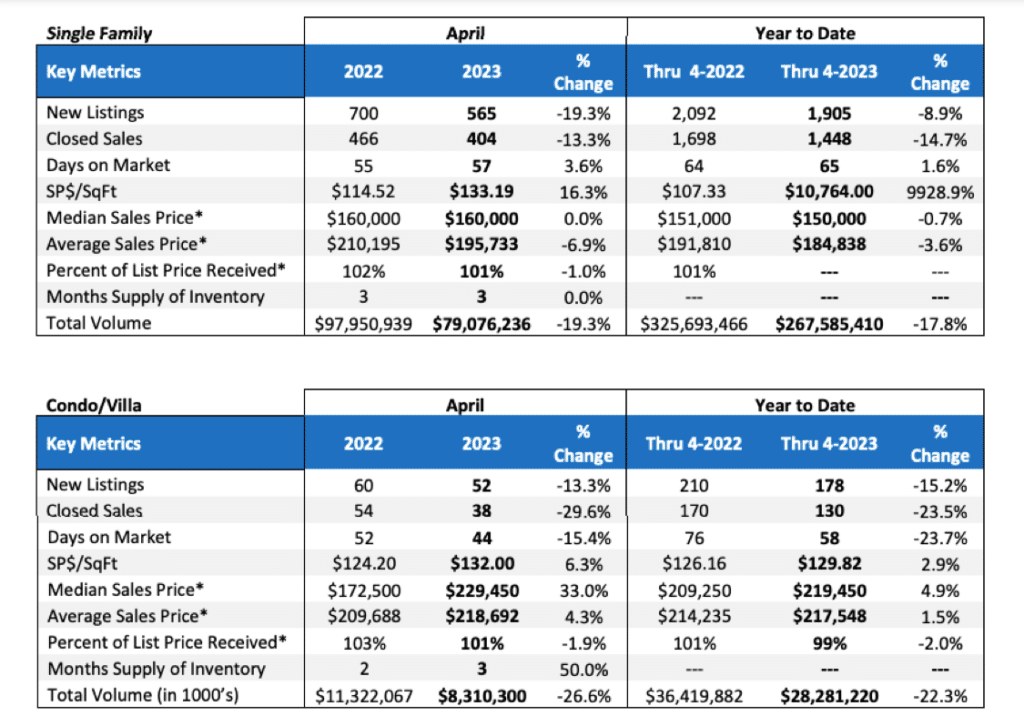 The statistics above are only for Lucas and Wood Counties in Ohio. Including Perrysburg, Rossford, and Northwood. This representation is based in whole or in part on data supplied by the Northwest Ohio Real Estate Information
System (NORIS) Multiple Listing Service. NORIS does not guarantee or is not responsible in any way for its
accuracy. Data maintained by NORIS may not reflect all real estate activity in the market.