Toledo Ohio Homes and Real Estate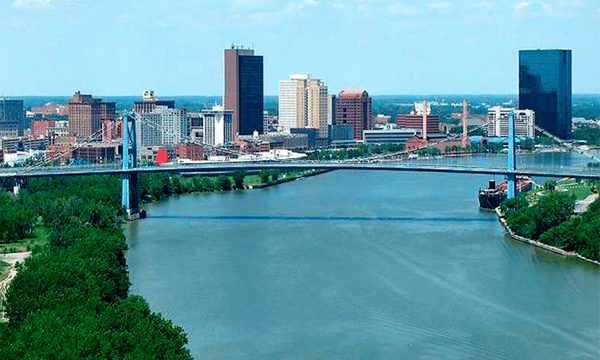 Real Estate in Toledo, Ohio, has increased significantly in recent times as more and more folks come down to the Glass City to call it home, with many homes for sale in Toledo Oh, now is the time to search for property for sale. And one of the best things here is that there is so much variety to offer. Whether you are searching for real estate for single-family homes, including new homes for sale and foreclosure listings, there will be no disappointment.
Toledo, as a city, has seen its share of ups and downs. As a part of the "rust belt," it had its automobile legacy, which is not at par with its heydays. At the same time, there is a lot of activity taking place on other fronts, especially the green industry, whereby a lot of folks are coming in and settling down in and around Toledo to make the most of all that it has to offer.
As far as home types go, there is so much that Toledo has to offer. For instance, there are excellent condos available in Toledo. Different suburbs of Toledo, especially cities like Perrysburg and Sylvania, along with villages like Whitehouse, offer vibrant neighborhoods where families can settle down and live the quaint suburban American lifestyle they have always desired.
Toledo, Ohio, is a Home Seller's Paradise
When demand for Toledo real estate is at its peak, there is no doubt it is a paradise for sellers. After all, they can quote the prices they expect and receive those sums, which seemed all too distant a dream not too long ago! So if you are keen on selling your home in Toledo, this is an excellent time to consider doing so.
Amenities and Attractions in Toledo
There is a lot that keeps aspirant homeowners drawn to Toledo. For instance, the fine arts scene in Toledo is very active – examples include the Stranahan Theater and Toledo Museum of Art. Then there is The Ballet Theatre of Toledo, where students can learn ballet and imbibe all its finer nuances.
Moreover, Toledo has a very active sporting scene, especially auto racing, baseball, hockey, football, and golf.
For recreation, there is Toledo Zoo, the Toledo Lucas County Public Library, and the Imagination Station, among many other such places.
As far as educational facilities go, Toledo offers numerous schools and colleges, including prestigious ones like Maumee Valley Country Day School and Bowling Green State University, among many others.
Toledo Resources
Toledo City Information
Toledo Utilities Information
Toledo Public School District
Washington Local School District
Toledo Chamber of Commerce