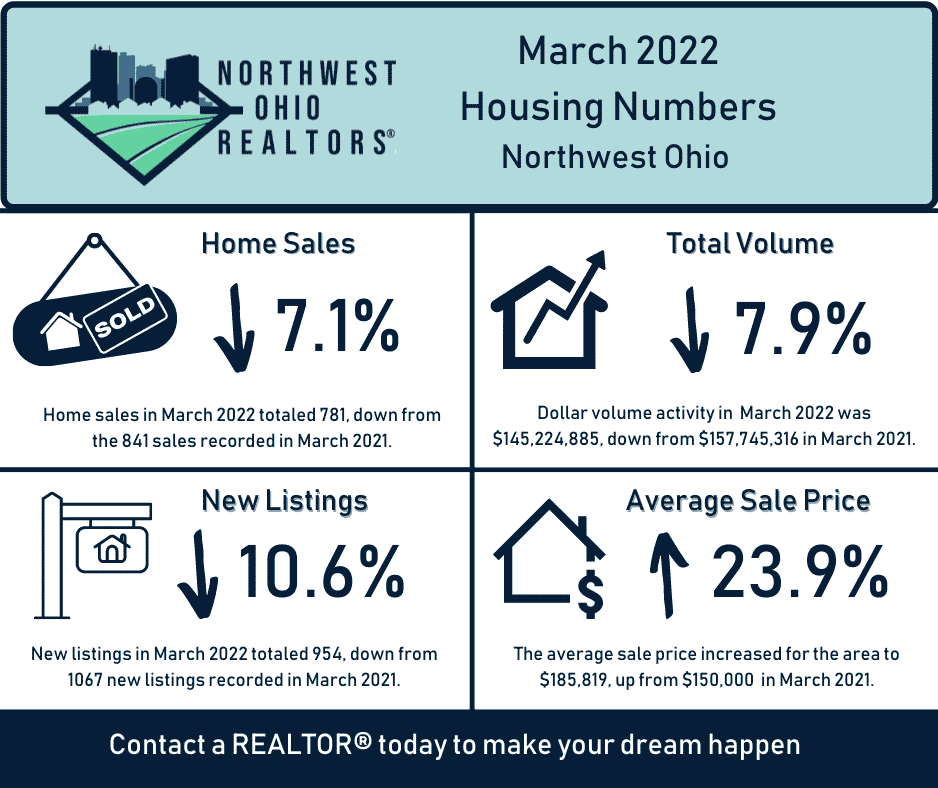 Residential Sale Prices Up Nearly 24%
Northwest Ohio home sales In March 2022 totaled 781, down from the 841 sales recorded in March 2021 or 7.1%. The total dollar volume in March 2022 was $145,224,885, down from $157,745,316 in March 2021 (or 7.9% decrease).
New listings in March 2022 totaled 954, down from 1067 new listings recorded in March 2021 (down 10.6%).  Finally, the average sale price increased for the area to $185,810, up from $150,000 in March 2021 (up nearly 24%).  To view all housing statistic and reports please click HERE.
What do these numbers mean to residential buyers and sellers? Really, the same as the previous year. Inventory is low, demand is high, causing sale prices to continue to soar. With the announcement of the recent mortgage rate increase to 5% last week should help with the demand, as less home buyers might not be able to afford a particular home due to the increase in real estate prices.