Happy Saint Patrick's Day!
With St. Patrick's Day approaching, We've been thinking about luck and selling a home.
When it comes to selling your house, you want it to sell easily and for the most money possible.
Your friends and family will most likely wish you "good luck" when you decide to sell your house.
Accept their wishes graciously, but don't put your faith in them.
The reality is that many people are fortunate…
They depend on luck instead of a good real estate agent with a good strategy and a good work ethic.
It's much more difficult to become a great real estate agent who sells homes for their clients…
We don't depend on luck to sell our clients' houses quickly or for top dollar.
So, when it's time to sell your property, don't trust luck…trust the agents at Kerber Real Estate!
Greetings on St. Patrick's Day!!
---

Perrysburg Ohio Real Estate Activity Report
Perrysburg, Ohio is ranked one of the best real estate markets within Northwest Ohio. In 2021 Perrysburg is ranked in the top 4 within Northwest Ohio for total sale price and property listing count. The population in Perrysburg has expanded year over year for the last decade and some experts say this trend will continue. You can create a custom market report to see what's active, under contract, and sold in your neighborhood.
---

Considering selling or refinancing your home?
Want To Find Out How Much Your Perrysburg Home is Worth in Today's Market? …get instant property value now! …free advice! …no obligation. Get a FREE report of actual selling prices for houses like yours, near you.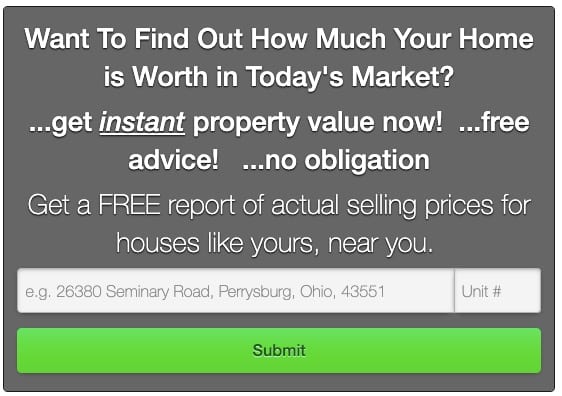 ---
Veterans and Senior Citizens

Kerber Real Estate is grateful for the service that our veterans and seniors have given to Perrysburg and the entire county. For some, it is not easy to sell or buy a home and the team at Kerber Real Estate is going to do whatever it takes to help local veterans and seniors reach their real estate goals.